It is a convenient and efficient mode of transportation to use golf buggies on farms. Golf carts can move to carry things within the farm and perform various tasks. Here are some common ways to use golf cars on farms.
1. Tool and Equipment Transportation
Golf carts electric can be used to transport small tools and equipment on farms, such as gardening tools, small farm tools, or trimming equipment. There is usually some storage space on the cart, which can conveniently carry these items.
2. Inspecting and Monitoring
Farm operators can use electric golf carts for inspecting and monitoring. The golfcart electric can quickly cover vast area of the farm, allowing farmers or managers to inspect crops, livestock breeding areas, irrigation facilities, etc.
3. Transporting Personnel
Golfcarts can be used for short distance personnel transportation, such as quickly transferring farm workers from one location to another, or transporting tourists or visitors from parking lots or entrances to scenic spots on the farm.
4. Farm Management
In large ranches or livestock farms, golf karts can help farmers and breeders inspect and manage livestock more easily. They can use golf buggy electric to patrol pastures, monitor the condition of animals, provide feed and water sources, or carry necessary tools and equipment for repair and maintenance work.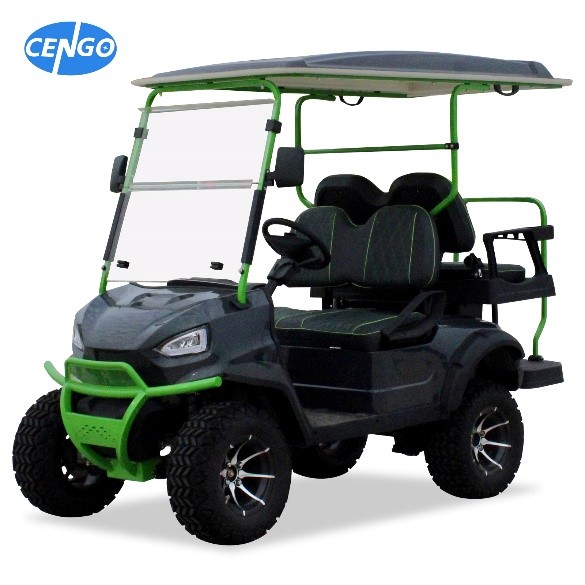 5. Activities and Tours
If the farm combines entertainment and tourism functions, gulf carts can be used to provide tour services or event transportation. Tourists can sit on electric vehicle and be guided by tour guides or farm staff to visit different attractions of the farm or participate in farm activities.
When using a golf buggy electric, please ensure compliance with traffic rules and safety guidelines, and regularly inspect and maintain the cart to ensure its safe operation.
For more professional enquiry about Cengo golf cart, if you are interested, please fill out the form on the website or contact us at WhatsApp No. 0086-13316469636.
And then your next call should be to Mia and we would love to hear from you soon!
---
Post time: May-16-2023