Golf carts electric are emerging in the last decade, with reference to actual use of Cengo electric vehicle, we summarize precautions for low-speed vehicle as follows.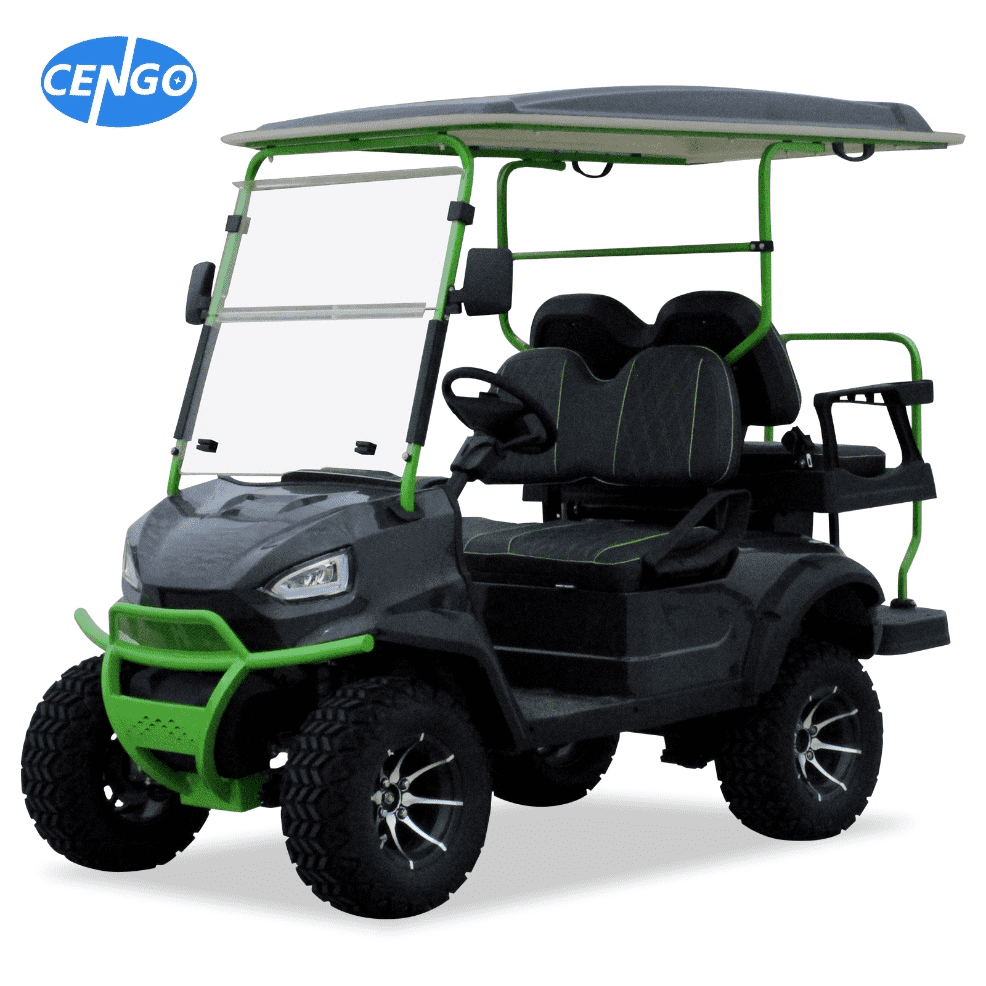 1. Check the power, brake performance, screws, lithium metal battery, etc., make sure no fault before using.
2. Best golf carts 2022 should be charged in a place that is out of reach of children.
3. The power switch must be turned off when parking, the key must be removed, the gear switch must be pulled to neutral position, and the handbrake must be pulled up.
4. When charging lsv golf cart, open all battery covers, keep room ventilated, and forbid open fire.
5. Electric cart are golf carts street legal, should be fully charged each time, avoid stopping charging in the middle.
6. Best golf carts 2022 should be charged in time after using.
7. Fully charged before idle use, and best golf push carts 2022 charged once every 15-20 days during placement.
8. The surface of golf cart battery is kept clean and dry, and golf carts car connecting wires are firmly in contact (no rust on the contacts, coated with petroleum jelly), and should be checked weekly.
9. Check the height of liquid level in golf cart lithium battery before charging, it should be 5-10mm higher than the plate grille.
10. Chinese golf carts battery distilled water should be added when battery liquid level is insufficient.
For more professional enquiry about Cengo golf cart, if you are interested, please fill out the form on the website or contact us at WhatsApp No. 0086-13316469636.
And then your next call should be to Mia and we would love to hear from you soon!
---
Post time: Dec-30-2022