Golf cart, is small electric golf car used to transport players on golf course. Its basic structure usually consists of the following parts.
1. Chassis: The chassis of golf carts electric is the basic structure of golf car, which supports body and wheels. It's usually steel frame, aluminum frame.
2. Electric motor: Most car electric are usually electrically driven and mounted on the rear wheels of the vehicle for safety and environmental protection.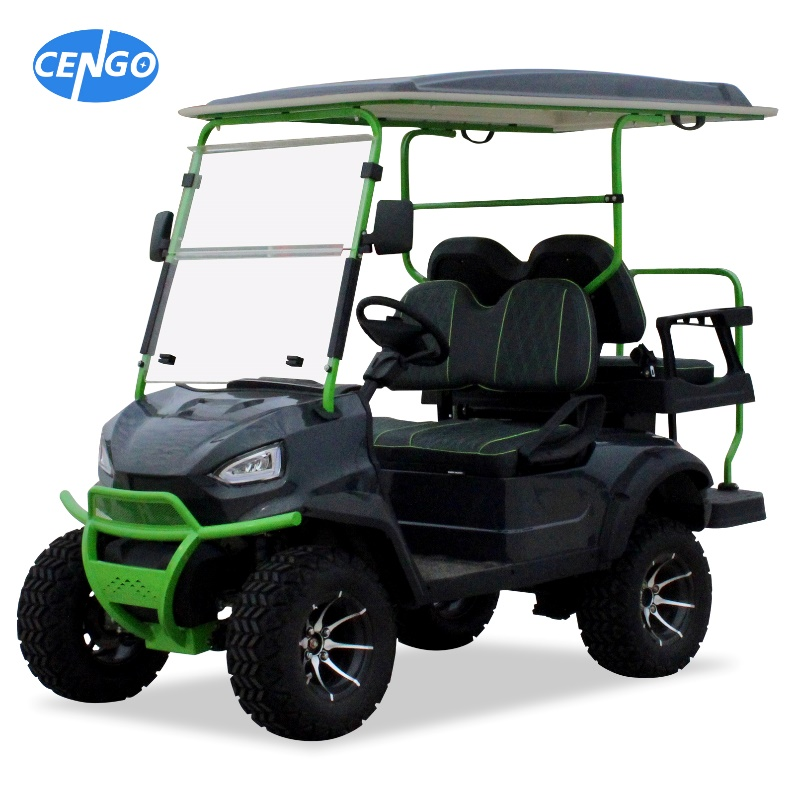 3. Batteries: Batteries are energy source for electric vehicle, and golf carts generally require the use of high-capacity batteries to provide power. These batteries are usually lead-acid batteries or lithium batteries.
4. Controller: The controller is core component of golfcart and ensures vehicle can run smoothly.
5. Steering wheel and pedals: The steering wheel is located at lsv and is used to control electric golf cart 4 seater. The pedals are located at the bottom and are used to control acceleration and braking of golf buggy electric.
6. Tires: Golf carts usually use off-road tires for smoother, more comfortable.
In addition, some golf carts, also equipped with GPS navigation, reverse radar, automatic braking, audio system, climate control and retractable roof and other advanced features.
For more professional enquiry about Cengo golf cart, if you are interested, please fill out the form on the website or contact us at WhatsApp No. 0086-13316469636.
And then your next call should be to Mia and we would love to hear from you soon!
---
Post time: Mar-18-2023