According to the reports, the Queen of England received a luxury golf cart gift around 62,000 pounds in early of this year, which will be used to help the queen in her daily travel. The golf cart 4×4 has four wheels and is equipped with a roof, refrigerator and TV screen.
The Queen, who is 95 years old, received the gift of Lifted Cart two weeks ago and has been driving around the gardens in Windsor Castle.
Following are introductions about this precious gift of luxury golf buggy.
A person familiar with the matter said that the queen is working hard to fight physical aging. In order to avoid stiffness in her legs and feet, she still insists on walking every day, and the arrival of this Buggy Golf Cart for Club will help the Queen in her daily life.
The Electric golf buggy has a speed of only 43 kilometers per hour. The Queen took her Corgi for a spin in her private garden of Windsor Castle a few days ago after received, and it was obvious  Queen likes this electric golf buggy.
The shape and performance of this golf vehicle is excellent than all other golf carts. It was designed by the Danish company Gallia in cooperation with Mercedes Benz, and is equipped with the most top line parts and facilities. In addition to go as fast as 43 kilometers per hour, it has a range of 50 miles (about 80 kilometers). The seats in this fun golf carts have a comfortable angle, so both the queen and her pets can enjoy comfortable ride.
An electronic screen on the steering wheel can display weather forecasts and maps, and the carport can be adjusted for closed or open use, meaning the Queen can drive in any weather and season. The golf buggy also features a range of advanced settings including headlights, alloy wheels, lockable luggage compartment, heated windshield and Bluetooth device.
As long as the Queen wants, add more equipment to the golf buggy will be available. Everyone agrees that this golf buggy is simply the perfect configuration for the Queen, enough for many of the Queen's leisure activities. We hope this luxurious golf cart can bring a more convenient and happy life to the Queen in her later years.
Like golf cart or buggy and you want to build some for your own luxury life, please fill out the form or contact us at 0086-13316469636.
And then your next call should be to Mia. She would love to hear from you!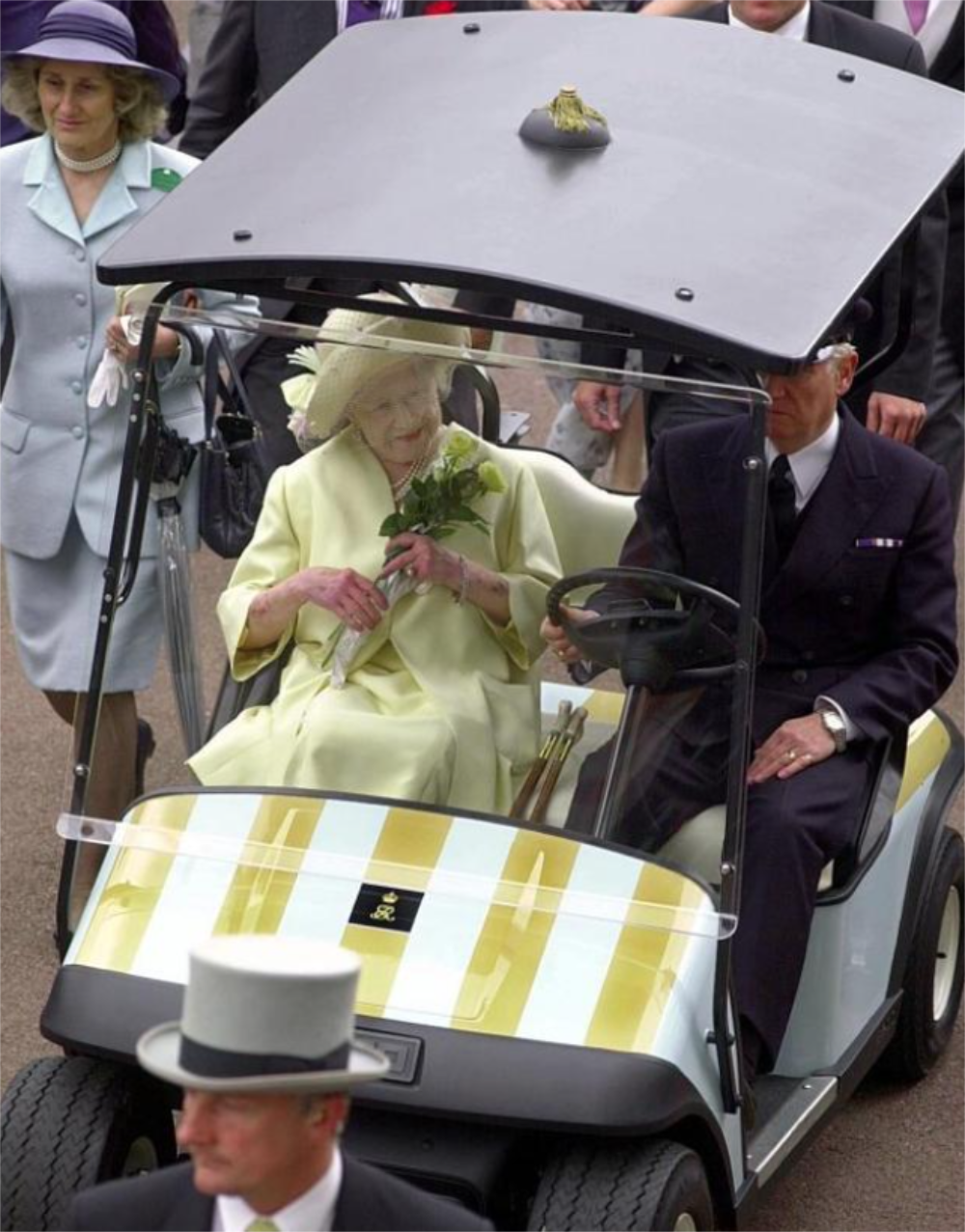 ---
Post time: Jul-19-2022